April 28, 2015 at 11:26 pm
#4547
Sushi
Staff
Points: 199
Hi there
You should be able to control the font size of the category name from Dashboard => DuoGeek => FAQ Settings => "Font size of category label?" You can get an idea in the screenshot.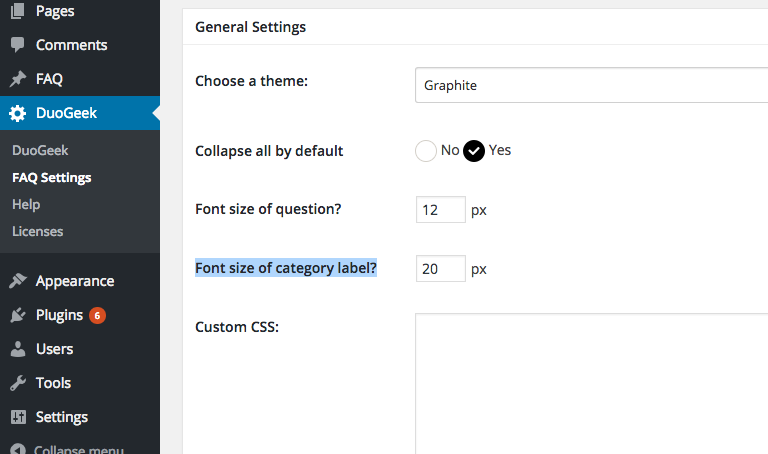 Let us know if that works!
Regards
Sushi
This reply was modified 3 years, 10 months ago by Sushi.